SuSTaIn
Events
Tributes to Julian Besag
Julian Besag symposium
Programme
Music
Accommodation
Directions (pdf)
Abstracts for symposium (pdf)
Obituaries
Memorial for Julian Besag FRS, 1945-2010
Bristol, 1-2 April 2011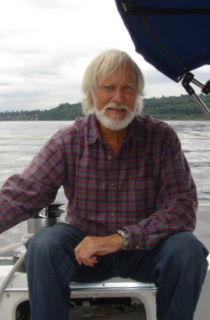 Venue: The Orangery, Goldney Hall, Clifton, Bristol BS8 1BH
For detailed times see the Programme.
Friday 1 April
3pm Memorial gathering for Julian Besag (Contributions, tributes or reminiscences, are most welcome; please let us know if you wish to contribute.)

preceded by refreshments at 2pm, and followed by a Drinks reception

Early evening Dinner

Saturday 2 April
All day Stochastic modelling and statistical analysis: a Symposium in honour of Julian Besag FRS
Invited speakers:
Peter Diggle (Lancaster), Stephen Duffy (Wolfson Institute of Preventive Medicine), Leo Held (Zurich), Debashis Mondal (Chicago), Jesper Møller (Aalborg) and Christian Robert (Paris-Dauphine).