Sparse structures: statistical theory and practice
Research workshop, 16-18 June 2010
Conference Dinner
The conference dinner will be held on the evening of Thursday 17 June, on board the historic steamship ss Great Britain.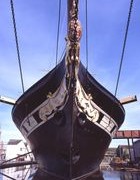 The ss Great Britain was a world first when she was launched in Bristol in 1843. This uniquely successful ship design brought together new technologies in a way which transformed world travel. Isambard Kingdom Brunel, the most daring of the great Victorian engineers, conceived the groundbreaking combination of a screw propeller, an iron hull, and a massive 1000-horsepower steam engine. She was immediately successful - on her maiden voyage across the Atlantic the ss Great Britain easily broke the previous speed record. Although effectively a prototype, she continued sailing until 1886, and travelled thirty-two times around the world and nearly one million miles at sea. She was finally abandoned in the Falkland Islands, in 1937, after more than 40 years use as a floating warehouse. In 1970 an ambitious salvage effort brought her home to Bristol, where today she is conserved in the dry dock where she was originally built.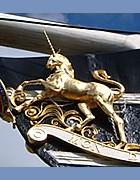 The evening will include a welcome drink, a tour of the ship, and a three-course dinner with wine.
Participants (with the exception of invited speakers) are asked to pay a contribution of £25 each towards the cost of the evening.